FATHERS OF THE REVOLUTION
Born in Savannah in the 18th century, Mordecai Sheftall was the highest ranking Jewish officer in the Revolutionary army.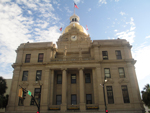 ARCHITECTS OF THE CITY
Hyman Witcover came to Savannah in the 19th century. This Jewish Savannah architect designed City Hall, the Masonic Temple, the Old Bnai Brith Jacob Synagogue and other important Savannah buildings

SAVANNAH'S FIRST JEWISH MAYOR IN 1899
Elected in 1895, Herman Myers was Savannah's first Jewish Mayor.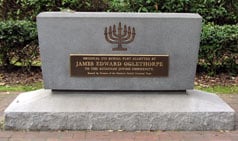 MORE THAN JEWISH HISTORY
A visit with the beauty of this beautiful city with the insights of the Jewish Community that has been here since the city's beginning.
CONTACT US TO ARRANGE A TOUR OR FOR MORE INFORMATION